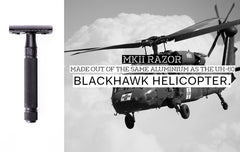 It's been a long time since any of you here have heard from us. I want to give all of you a 'State of Battle Brothers Address' if you will.

During the time of absence, I have been hard at work on some really important developments! Let's start at the top!

While the daily operations are supported by the wonderful and amazing customers we have, huge investment projects require additional capital. I hit the local entrepreneur scene pretty hard spending time in incubators, working with marketers, manufacturers, engineers, CAD teams, designers, developers, and potential investors. It has been a very busy year so far. I'm excited to say that Battle Brothers Shaving won several pitches to investors, grants, and veteran friendly business groups, securing capital for some huge projects that are in the works.
1st Michigan VetpreneurLabs Grand Prize Winner – MWest Challenge Top 5 Business Ideas 1st place – Business Pitch Award 1st place – Social Impact and Sustainability Award – 1st place – C.E.O. Business Plan Competition – Bunker Labs Detroit 3rd place​
I could not be more grateful for all the support that I'm getting from the shaving community. You guys and gals are such great customers! My team and I are constantly humbled by the positive emails and purchases that we keep getting during our first real year (2018) of sales! Nearly all of the profit we've had has gone right back into making what we have better, R&D, and innovation to try to develop new products and ways of running things. Some of you have been testing out different products and giving us your much appreciated feedback…so it's not just all of us in the lab. This community has had an enormous impact in shaping what we as a company have been working on and towards. So thank you so much for all of your insight and input that you've contributed to this process.
So what have we been working on and where is all this big capital spending been going?

Well, over the past year we've been hard at work developing our first razor that's made 100% in the USA! We've also been diligently working on developing the right tools, building the right team, and investing in the right materials. Like all things Battle Brothers, it's always quality over quantity, with the highest standards that we believe we can achieve. We're all so excited to bring something special to the market!

Introducing:
MkII Razor
The MkII Razor is made out of military aircraft grade aluminum. It's actually made from the same aluminum as the UH-60 Black Hawk helicopter. The high-strength alloy we use has been tried, tested, and battle-hardened. We believe your day should start with confidence and quality. The new Razor is anodized military specification to MIL-A-8625 type II, class 2 for a smooth low friction coating. The 1st batch, or the founders run, will have a limited edition black on black recessed BB logo. Field strip with ease, this razor only has three parts for cleaning, maintenance and longevity. With care, the MkII Razor will last you a lifetime and may even be something to pass along to the next generation.

Products that are made in the U.S. are valuable. They contain the values of safety, worker's rights, good wages, environmental quality, and consumer protection. As Battle Brothers Shaving Co. grows, we will be able to make more of our products here in the U.S.! Our long-term goal is to be 100% made in the USA. For now, we are excited to partner with a manufacturer right here in Michigan, that has been developing our MkII razor.
Using the MkII feels just as fantastic as you would expect. Personally, my favorite part is listening to the razor resonate with a beautiful *SHWEEING* as I make perfect glides across my face. Since the metal used throughout is so pure, I can nearly hear every single hair succumbing to its doom! I can also detect when I'm not at the perfect angle, which really ups my shaving game. It's lightweight, so it requires a little extra situational awareness when using, but the payoff is worth it. After only a few shaves, I feel that I have a greater amount of control than when using razors of a more "standard weight." Of course, this is a matter of personal preference and opinion. But man, I love the way it feels in my hand and LOVE the way it sounds! We at Battle Brothers look forward to hearing what you think as well! So be sure to give us your feedback when you use it.
More colors and options are coming, but we need sales to make them come alive.
Here is my selfish call to action: Continue to provide your feedback! And share about us, our primary way of growing are friends telling friends!
Remember,

Keep your friends close, and your shave closer!

Battle Brothers Shaving Co.
Founder Andrew